MEDICAL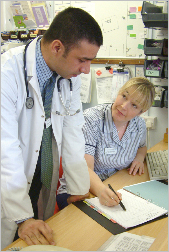 We always have a range of Medical Jobs and here is a selection of the type of roles we always have going.
If you fit into any of these sectors within the Medical profession please contact us.
Specialist Urologist
Great lifestyle and flexibility.
Affordable Housing,
Supportive working environment close to ski fields and beaches.
Ophthalmologist
Experience the uniqueness of the beautiful South Island of New Zealand.
Family friendly, laid back living and stunning scenery.
General Practitioners
Come and join a team of professional General Practitioners who's priority is to care for their patients in the community
Specialist Obstetrician & Gynaecologist Consultants
Awesome North and South Island locations
Close to ski fields and beaches
Great lifestyle and flexibility
Consultant Psychiatrist – Adult (or an Adult and Adolescent/Child)
Looking to work in New Zealand?  Talk to us first and  let us help you all the way in every step.
Fantastic opportunities  and great location.
Consultant Radiologists
Fantastic opportunity to utilise your valuable experience in a stimulating and motivating environment.
Awesome location surrounded by great beaches.
Consultant Orthopaedic Surgeon
This is a superb opportunity to join the team of four Orthopaedic Surgeons.
Ideally an applicant with a sub – speciality in spinal surgery and/or hip revision would be preferred.
ENT Consultant
Stunning location.
Close to a coast line that offers lots of sun, good surf, boating, fishing and deep see diving.
General Physicians
Join a team of highly skilled professionals motivated to make a difference in people's life.
Consultant Paediatricians
Awesome Scenic locations!  Rewarding career and lifestyle change!
Consultant Medical and Radiation Oncologists
Lifestyle and career can be yours!
Consultant Anaesthetist
Life about balance! Job satisfaction and lifestyle!
Registrars and Senior House Officers
Internal Medicine, Psychiatry, Cardiothoracic Surgery, Reliever – (General Surgery/Urology), Orthopaedic, Radiation Oncology, O&G, ICU, Emergency Medicine.
Nurse Managers
Great role for an experienced Nurse Manager!  This could be your dream job!
Registered Nurses – Palliative care.
Looking for a new challenge with superb training opportunities?
Top Hospitals based in awesome locations with supportive management.
The locations boast of great outdoor activities and social life.
Registered Nurses – Gerontology
Here is a superb opportunity to work in Auckland and across New Zealand within this large provider of residential care, hospital and rest home.
Registered Nurses – Dementia and Psycho-geriatric Care
Come and join this leading edge specialist dementia services and broaden your clinical experience.
If you enjoy working in dementia service this is a good place for you.
Registered Nurses and Anaesthetic Technicians – Operating Theatre
Enjoy a new environment with a happy atmosphere.  These positions are based in a modern high tech facility with a supportive employer who has a strong focus on professional development.
Professional and supportive team environment.
Excellent remuneration.
Registered Nurses – in all clinical fields
Currently we  require Registered Nurses to work in a wide range of  permanent   positions in Auckland and  across  New Zealand in the public and private sectors in the following fields:
Aged Care, Operating Theatre, Paediatric, Medical/Surgical, Orthopaedic, ICU Psychiatric – Community and Inpatient, Dementia, Psycho geriatric, General practice.
Registered Nurses – A&E, Endoscopy and Neuro Rehab
Are you looking for a career that will give you a balance between work, family and leisure?  Grab this excellent opportunity today.
Professional and supportive team environment.
Excellent remuneration.
Fantastic  opportunities.
Registered Nurses – Aged Care
This is an ideal career opportunities for an aged care Nurse wanting to join one of New Zealand's largest and fastest growing providers.
We also have positions available in Auckland and across New Zealand in:
Midwives
O/T, Phiso, Speech Therapist
Clinical Psychologist
Radiographers / Pharmacist / Pharmaceutical Technician